Understand the general and project-related functions available in the Main Menu
Accessing the Main Menu
Begin by clicking the menu bar at the top-left corner of your screen.

This will open the Main Menu: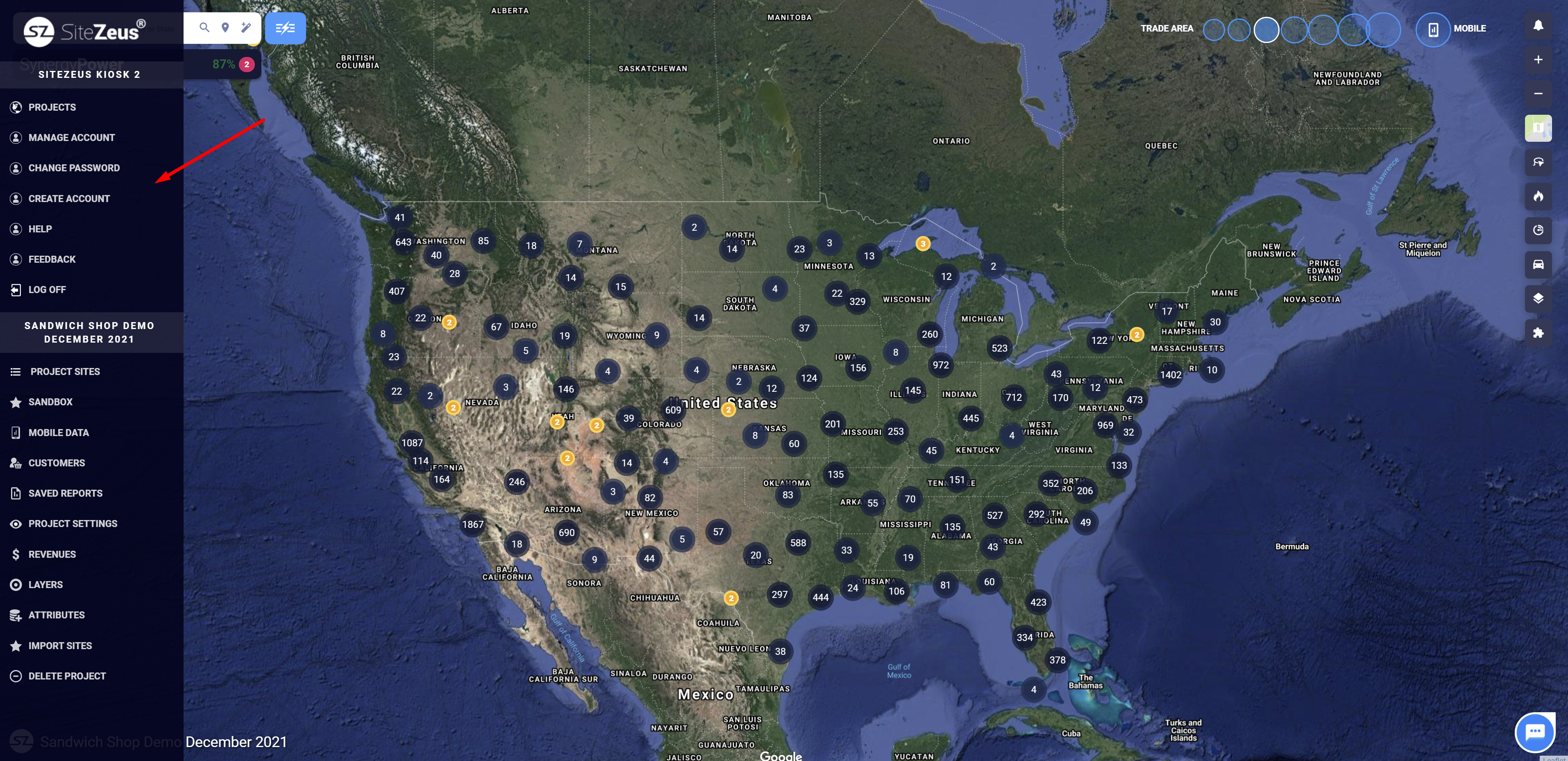 The bar highlighted in gray under the Log Off button is the name of the current project.
Note: This will be the project you had open when you last logged off.
General functions
Projects: View all the current projects in your account. Select a project name to open that project.
Manage Account: Invite additional users, update your account information, add/manage data bundles, and manage territory assignments.
Help: Go to the main page of our knowledge base.
Feedback: Click to provide feedback and suggestions to us on what you would love to see next in SiteZeus. If there is something we could do better, don't be shy; the only way we can improve is through your feedback. If there's a feature you particularly enjoy, we would love to hear about that, too.
Log Off: Log out of the application.
Project-related functions
The remaining tabs in the menu are specific to the project currently open.
Project Sites: Manage your Existing, Consideration, and Layer Sites.
Sandbox: Enter a controlled environment where changes made do not impact your active project. In the Sandbox, you can explore what-if scenarios to answer questions such as:

Which stores will benefit most from a remodel?
Should I add more signage to some of my sites?
What would happen if I improved operations at certain sites?
Which sites will benefit most from an increased marketing budget?
If I build larger sites, will the AUV increase?
Project Settings: Manage your current settings.
Project Name: Edit the name of your current project.
Select Impact Category: Select your desired global impact model, which is based on industry type.
Select Model Ring Size: Select the desired trade area radius for the model.
Select Pipeline Version: Switch your model's data pipeline to a different version. If you are an admin, co-admin, or model analyst, you can now switch pipelines or roll back to a previous one if necessary.
Caution: Changing your data pipeline may cause sales forecasts (Zeustimates) generated using Site Sonar, heat maps, the Z-Panel, or the Sandbox to change.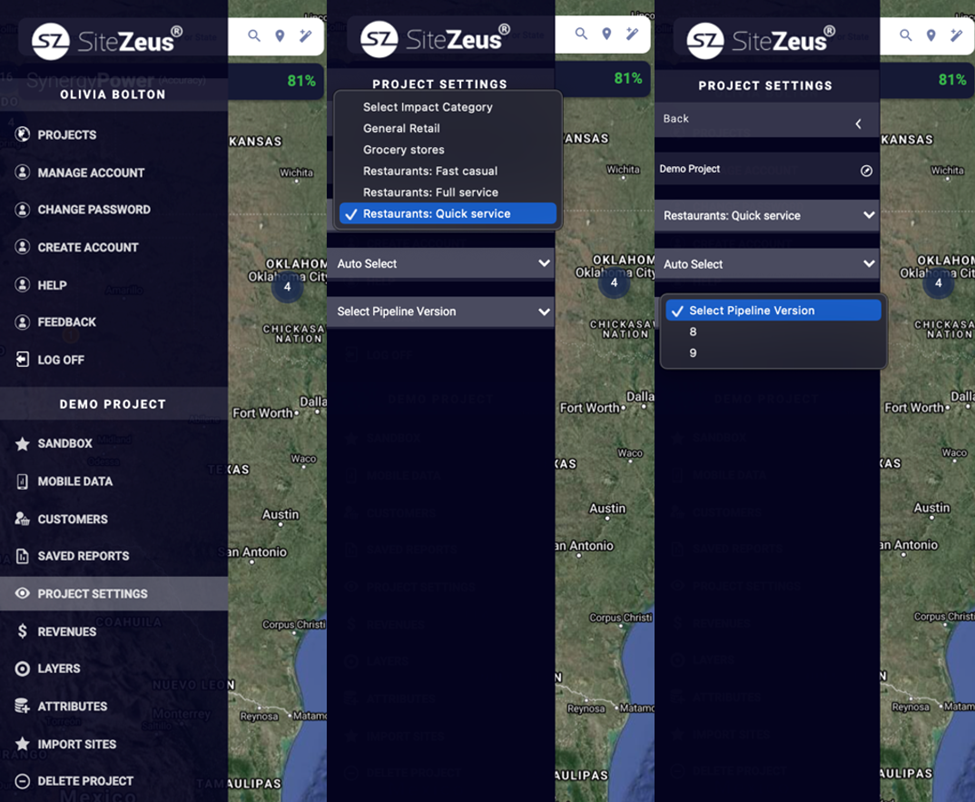 Revenues: Identify the types of revenues you'll be inputting. Including revenue subcategories — such as breakfast, lunch, and dinner — can impact your model.
Layers: Create new layers or rename existing layers.
Attributes: Review, rename, remove, or add model attributes, as well as the category options and default category for each categorical attribute.
Import Sites: Download a spreadsheet of your project or upload additional data.
Delete Project: Delete the project that's currently open.