Combine several SitePaks into one for to generate reports with a single click
Create a presentation template when you
routinely need a set of reports created for a site or
would like to create your favorite report without having to enter the Report Wizard.
Note: You must have at least one SitePak template to create a presentation template.
Parts of a presentation template
The name and description of the template
A list of the reports templates included
A toggle for favoriting the template so it appears on the main map screen
An Edit button for deleting the template or changing its name, description, or included reports
Creating a new presentation template
Enter the Reporting Wizard.
Scroll to the bottom of the screen to access the presentation templates feature.
Click the plus symbol.
Give your template a name and short description.
Choose at least one report template to include. If you choose more than one, you can drag them to change the order in which the reports will be created.
Click Save.
Displaying presentation templates on the main map
To make a presentation template available from the main map screen, click a heart icon. You can display up to three presentation templates on the main map, and the heart you choose dictates the order in which they're displayed. For example, the template with the middle heart will appear second in the list.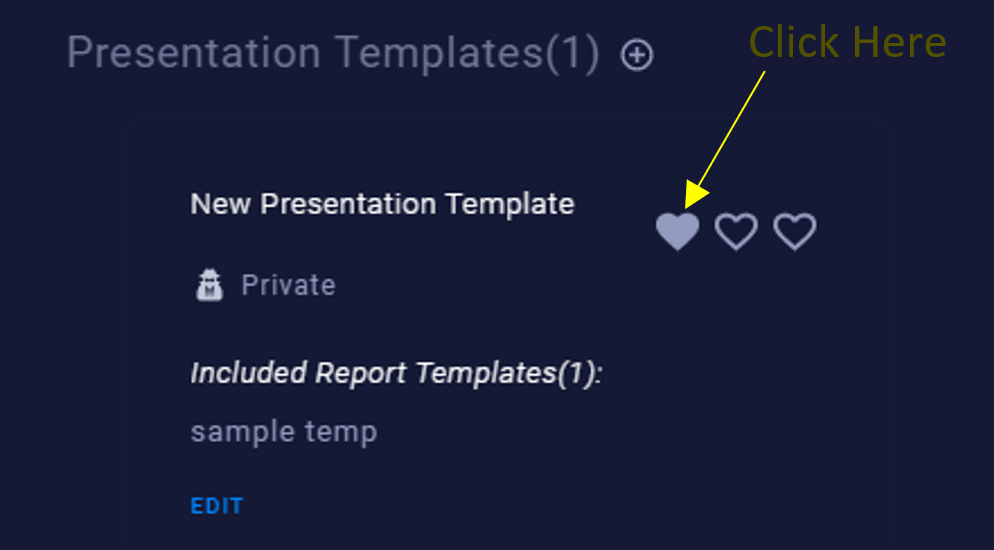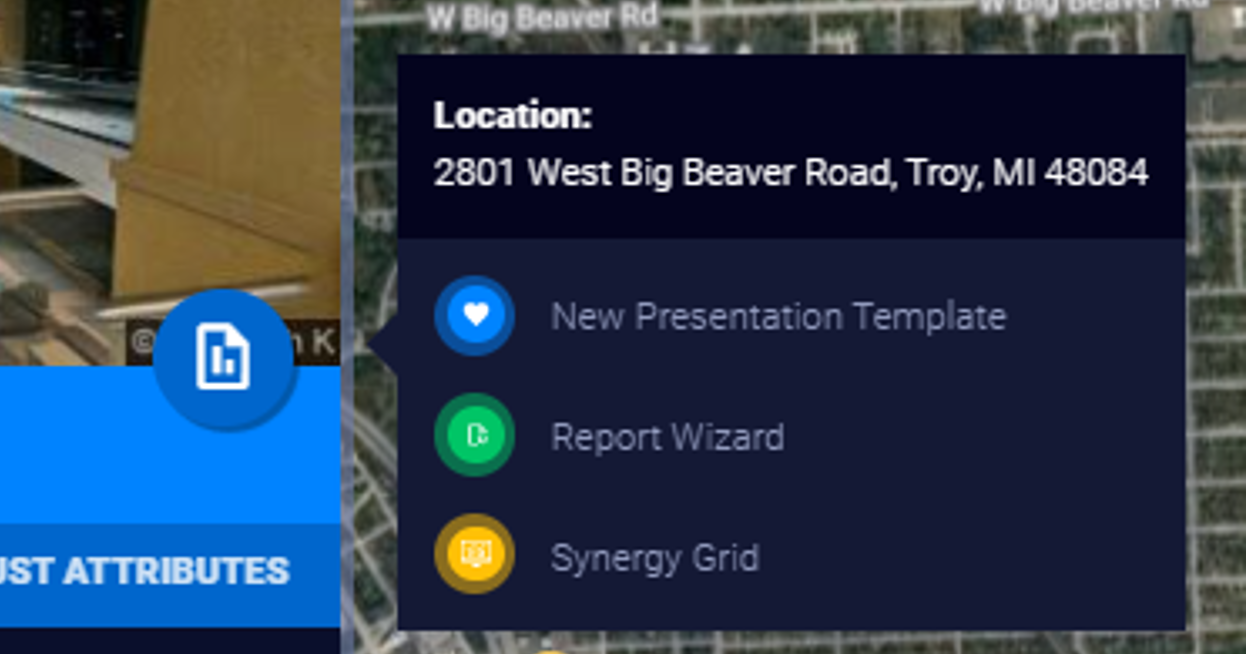 Editing and sharing presentation templates
Click Edit to adjust the template name, description, or included reports. Click Share to make the template accessible to all account users.
Click Save.