There's alot of great features to be released this November. Here's a quick look at them.
Custom polygons
This highly anticipated feature is here, simplifying your market-planning process by placing predictive analytic and GIS capabilities in one platform!
The custom-polygons feature enables you to create and manage territories or visualize your protective boundaries.
You can draw custom shapes and circles, cut and merge, and meausre distances.
Once a shape is created, you can color it, copy it, or move it to a different set.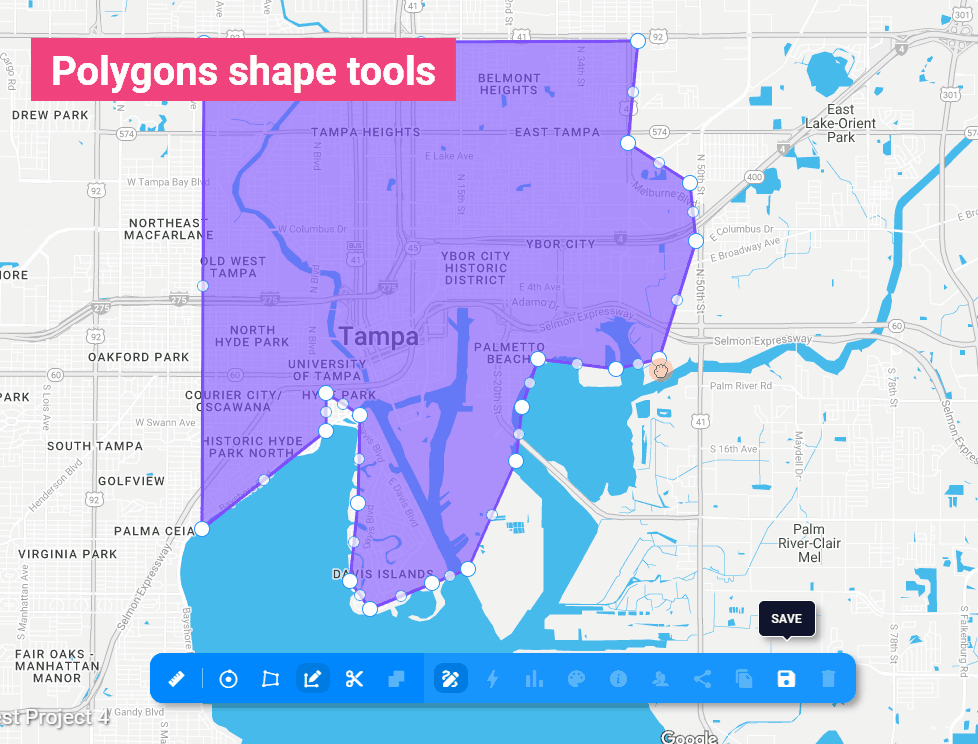 To create custom shapes outside of the standard sets, upgrade your subscription by contacting support.
Sites toolbar
We've launched the Project Sites Toolbar, which will eventually replace the Zeustimate Panel (Z-Panel) on the left. After you select a site, the toolbar will appear on the right so that you can edit the revenues, attributes, and site type.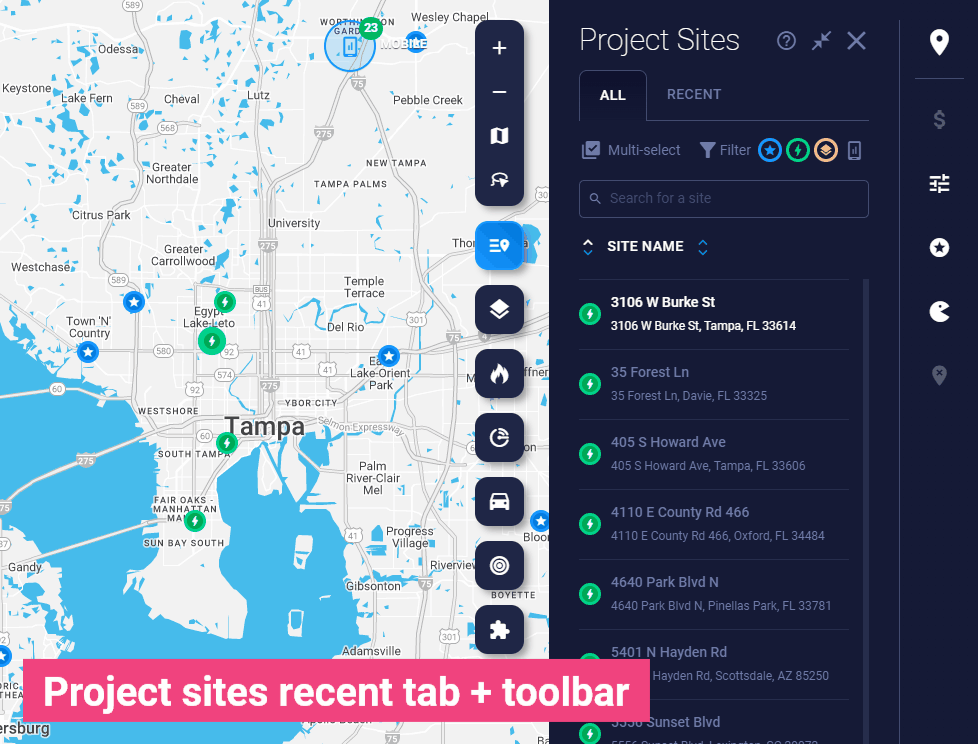 Sales and Closure Impact new look
We've also moved the sales impact and closure impact solutions to the toolbar with no changes to their functionality.
Read more about Sales Impact and Closure Impact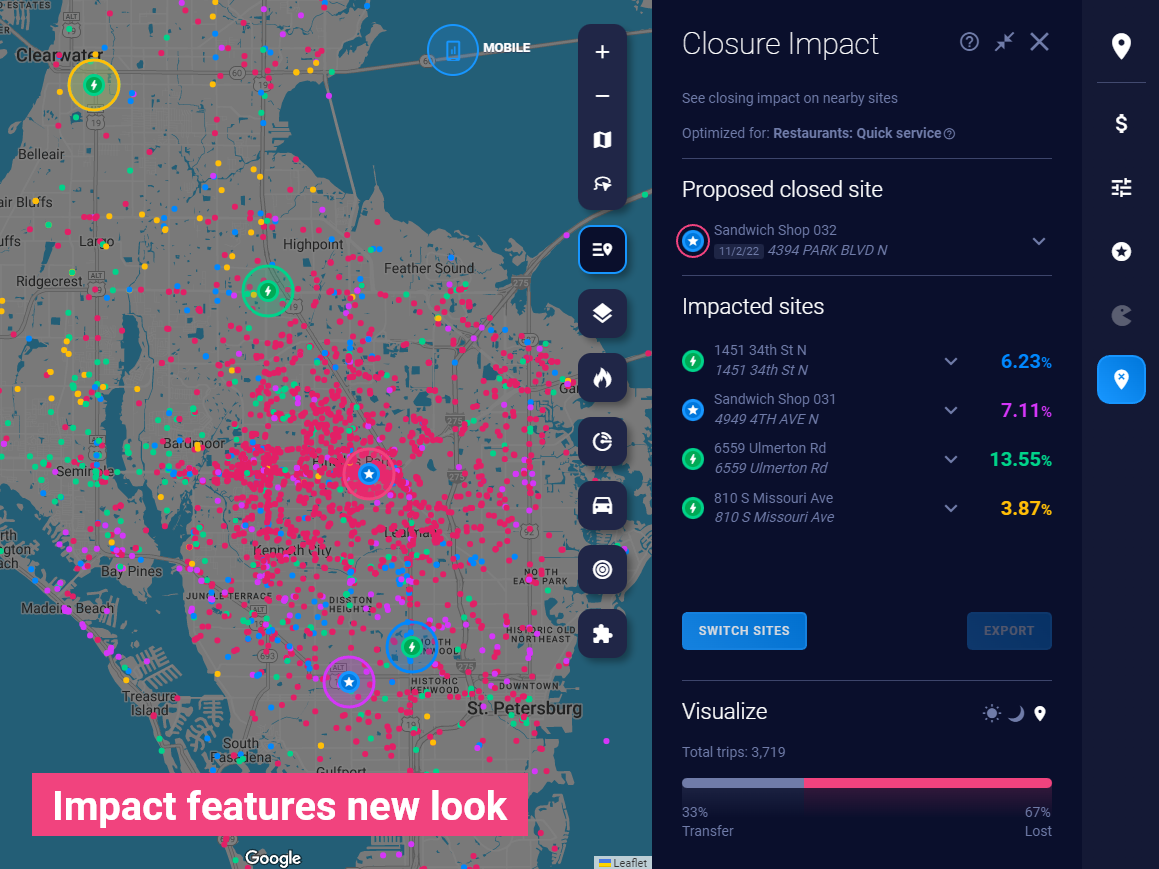 Enhancements
Bug fixes and enhancements
The time-series graph in the mobile-data legend now reflects the site's local time.
App notifications now have a consistent and more subtle appearance.
Two new columns in the Site Sonar export show the trade-area population for each point of interest.