View and edit your account info, users, and territories
The Manage Account section is located in the Main Menu.
From the map, click the menu button to the left of the search bar.
Click Manage Account.
From here, you can do the following tasks:
Updating your account information
Change basic account details such as the account name, company name, profile picture, and password.
Click into the text box and type the new information.
Click Save in the bottom-right corner of the screen.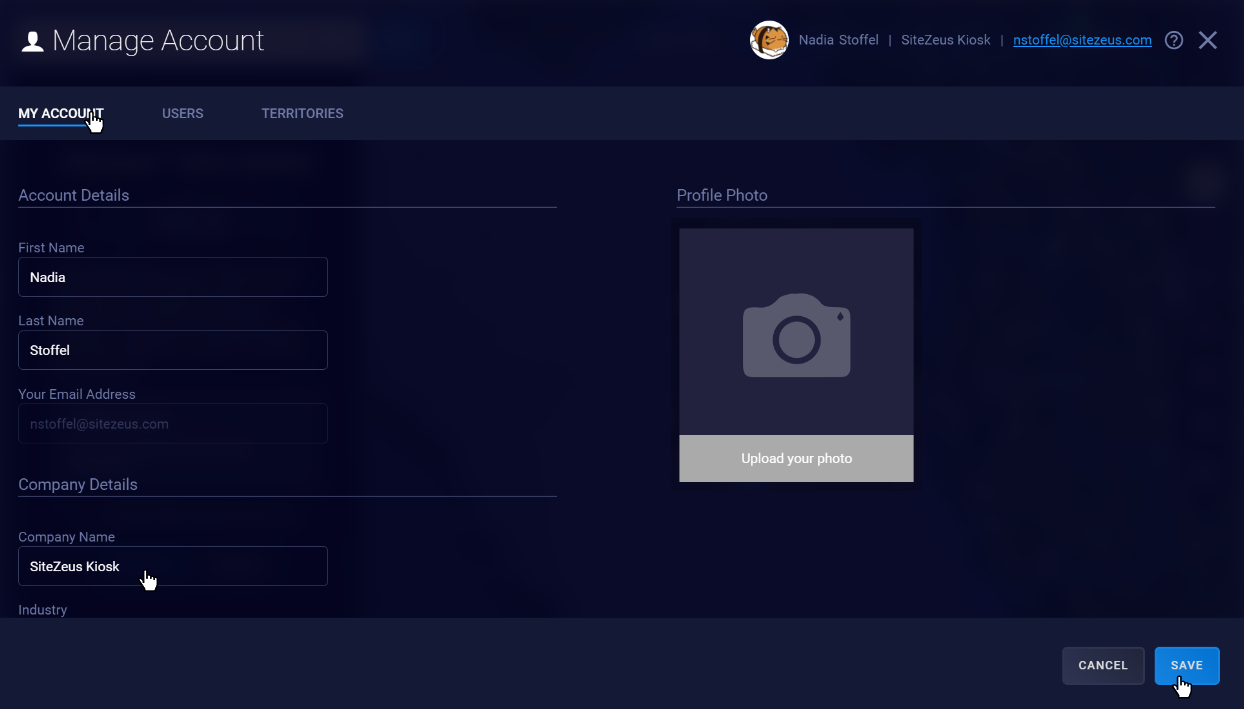 Managing users
The Users tab allows you to share SiteZeus with others in your organization. Collaborate with the team to bring the best to your location intelligence decisions.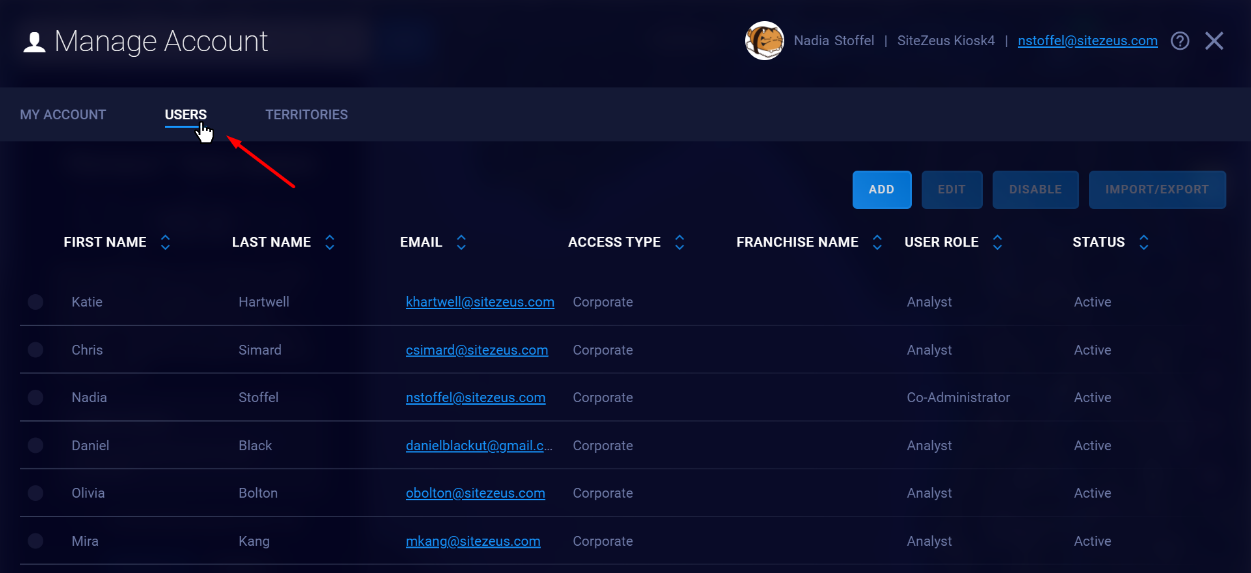 Add a user
Click Add.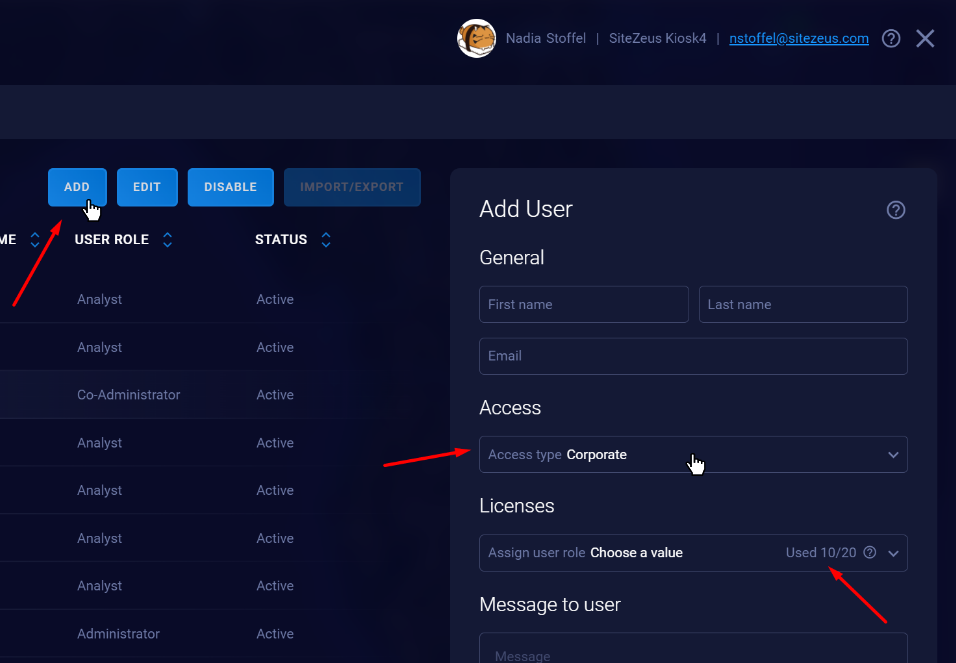 Enter your first name, last name, and email address.
Choose either the Corporate or Franchise access type. You'll need a subscription to the Franchise Portal to add franchisees.

If you choose the Franchise access type, select the user's franchise group.

Assign a user role. User roles vary between corporate and franchise-group users.
Optional: Enter a message the user will receive with the invitation to join SiteZeus.
Click Add user to invite them.
Now, the new user should
receive an email with the subject Invitation to join SiteZeus,
click the link to open SiteZeus,
input the temporary login credentials provided in the email, and
change the password to something secure.
Edit a user
You can make changes to a user you added by selecting their row and clicking Edit.
You can email them a password reset link by clicking Reset password.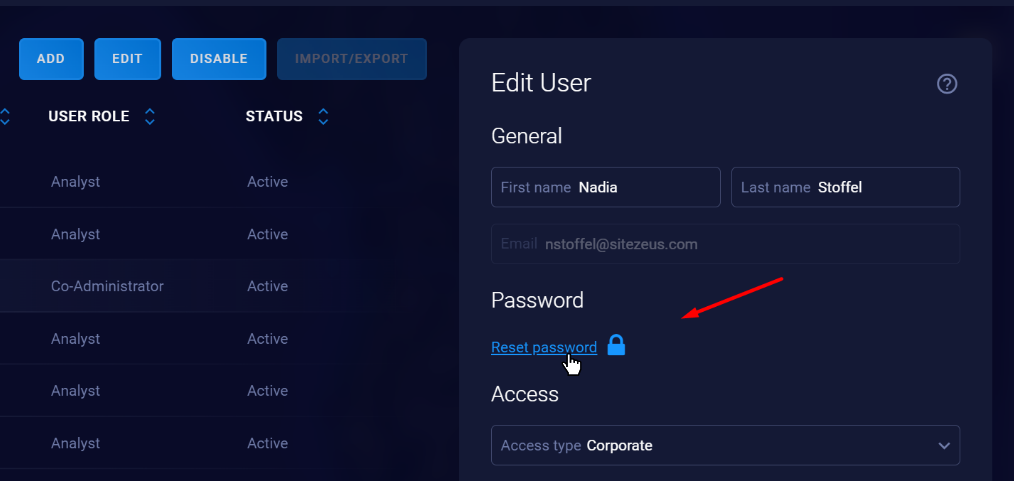 Suspend a user
You can suspend a user from the Status drop-down menu.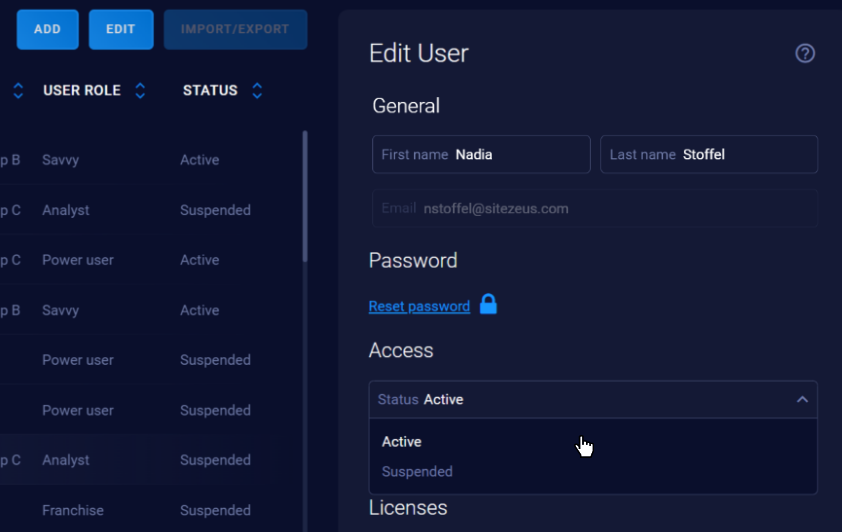 Viewing and managing territories
Understand how to format, upload, and manage territories.