Learn more about SiteZeus' first venture outside of the United States, requirements, and how to add Canadian stores.
What is the Canada Initial Release?
SiteZeus now supports Canada in addition to the United States. For now, Environics is the sole data provider available and others, like those for traffic data, will be rolled out on a later date.
A few items to consider:
Base Canadian Demographic Bundle purchase is required.
Canada requires its own project. Stores cannot cross the international boundary.
Data points, sourced by our data partner Environics, are different from the USA as the Canada census has different definitions. For data definitions, visit (https://www12.statcan.gc.ca/census-recensement/2016/ref/dict/az1-eng.cfm)
How to do I add Canada?
Three steps, purchase, create, and upload.
1. You must purchase the Canadian Demographic Bundle under Main menu (Manage Account --> Subscriptions.)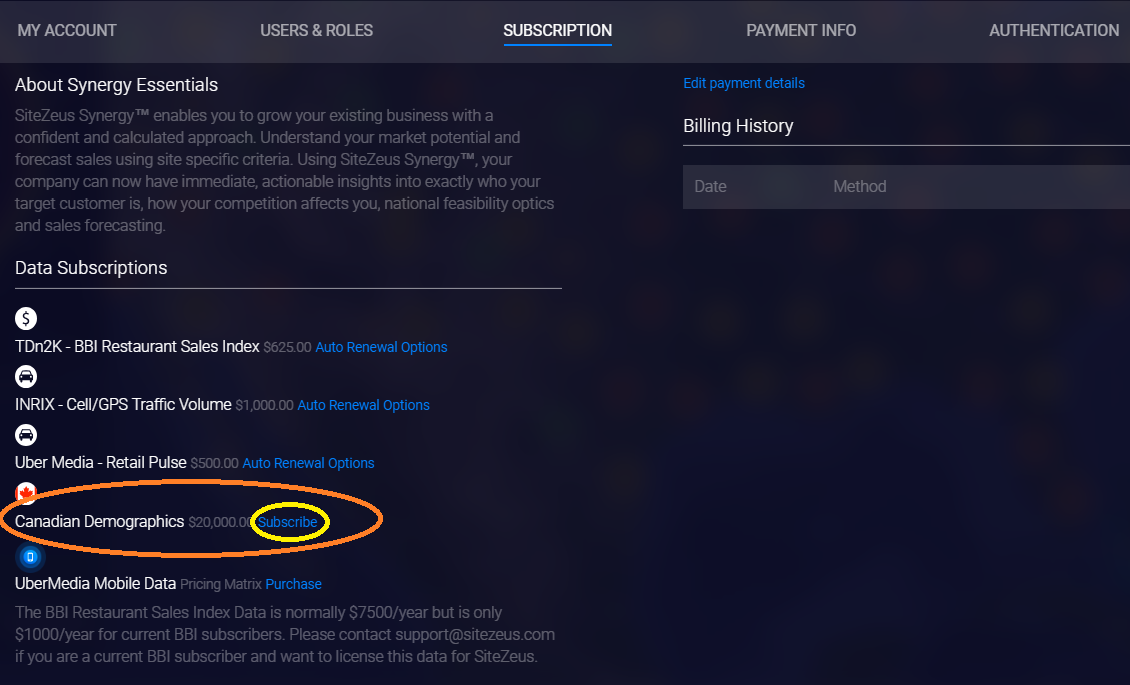 2. You must create a new project, making sure to choose Canada as the country.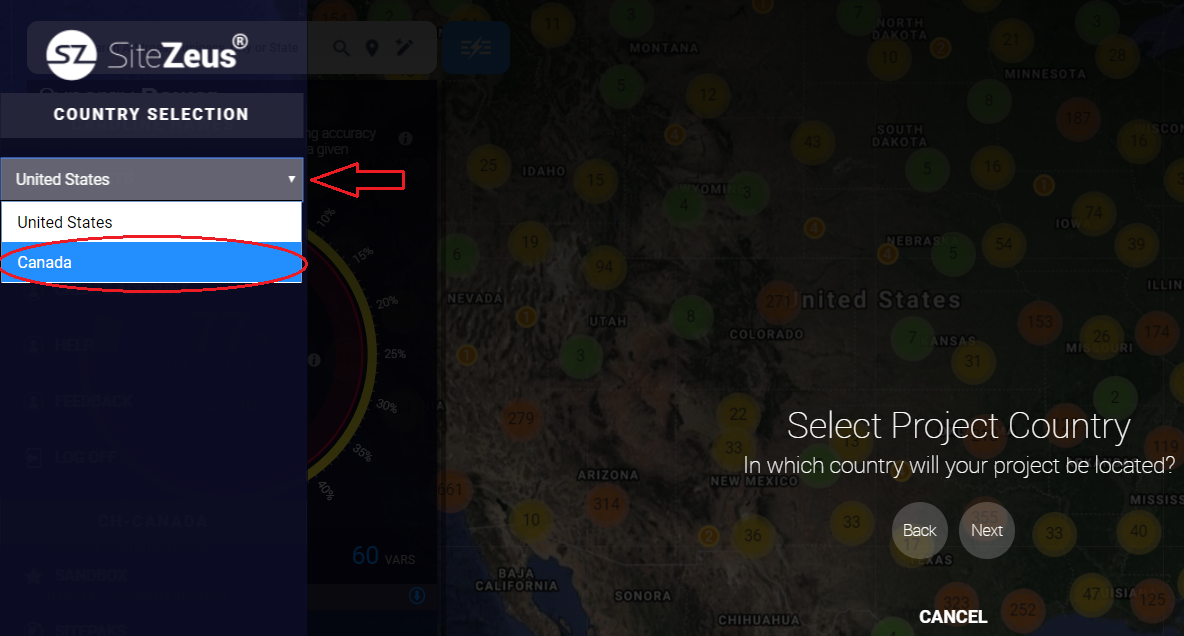 3. Upload your stores using a .csv file. For further guidance, contact SiteZeus Support and we'd be happy to assist you with this step. Once your upload is complete, the project is ready for additional layers. Click here for a guide on adding layers.

Feature Best Practices:
Make sure your 6-digit postal code does not contain any spaces.
This is the initial rollout, thus we be adding features to closely match your experience with the US version of SiteZeus.